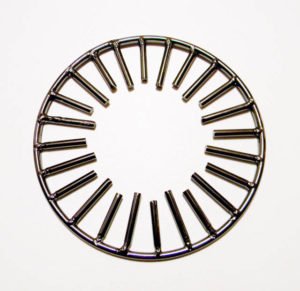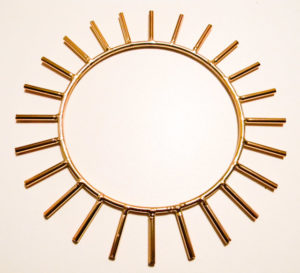 We have two healing tools in our store you probably shouldn't live without.  We are big fans of these tools and use them everyday ourselves.
Krystaline Neutralization Rings are the easiest most basic way to clear your body, energetic fields,  food, crystals, vitamins, emf and liquids. Simply place the ring under an object or stand over the rings to get a full five layer clearing in a mere seconds. Place them on body parts with discomfort. We don't leave home without them..neither should you. This is also a perfect inexpensive tool for our clients wishing to do basic cleansing clearings on there own. Should be a basic tool for all healing practitioners to cleanse between clients. 5 layered metals and a Rhodium coating and a sacred geometric design create its powerful effects.
The Sun Ring is the perfect compliment to the Neutralization Ring. The Sun Ring charges your body by standing over it. Food, crystals and water are charged and structured. 9 Layered metals and Gold create its powerful effects. Nutrients, crystals, written intents, tinctures, remedies and flower essences can be broadcast into the room by placing it in the center of the ring.
If you've received Quantum Healing from us please consider purchasing this as a basic(and cheaper) maintenance program.
Here Now at the Store.
ALSO: CHECK OUT HEALER Chris Kehler Master Quantum Healer dowsing with our Pendulum(approximately a minute in) and Healing with the tools we use. Click HERE